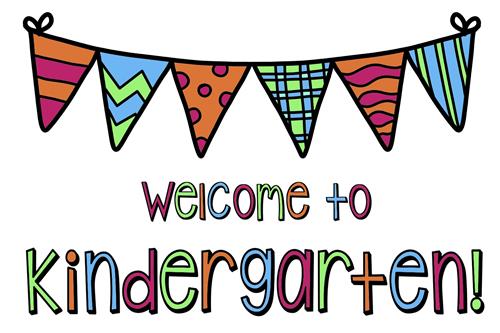 Miss Gore 2020-2021
Kindergarten is such an important time in a child's life. Not only are they growing physically, but they are growing academically, spiritually, socially, and emotionally. As your child's teacher, I see it as my job to foster their growth in each of these ways.
Classroom News
Welcome to Kindergarten! I am thrilled to be working with you and your family this school year to love, live, and learn through Christ.  If you ever have any questions, don't hesitate to send me an email at hgore@gracesystem.org
Here are some important documents that you might want to refer back to!
Weekly Newsletter:
Student of the Week: Bella!
Class Parties
We love to celebrate in Kindergarten! We will be having classroom celebrations for Halloween, All Saint's Day, Thanksgiving, Jesus' Birthday, Valentine's Day, and the 100th Day of School. Please visit the Sign-Up Genius to sign up to bring one item to our parties. Please only bring the items listed as they are pre-approved choices.
Here is the Sign Up Genius: 2020-2021 Class Party Sign Up Genius
Please review concepts learned in class with your child every night. Remember- learning and teaching are a team effort! Below you will find a few websites/apps that we use frequently in the classroom so your child will be familiar with their use.
Sight Words folders will begin coming home in  September! Please work with your child nightly to ensure they are able to recognize their sight words. Each night has its own activity to help you practice!
Math homework will vary depending on the lesson. Please make sure to review what you child is learning at school!
Guided reading books will begin coming home in October! Please have your child read to you whenever convenient and send bags back to school with paperwork filled out.
Learning Links
http://www.abcya.com/kindergarten_computers.htm
http:/www.seussville.com/#/home
Important Dates:
ALL TUESDAYS ARE OLOL T-SHIRTS TUESDAYS!
October 8-12: Miss Gore out for personal wedding
Monday, October 12th: Scholastic Book Orders due
Monday, October 19th: Pumpkin Pals due
Fri., Oct. 23rd: Kindergarten Boo Bash
Tues., October 27th: Parent/Teacher Conferences 4-8pm
Thurs., October 29th: Early dismissal for Parent/Teacher Conferences 1-6pm
Fri.,October 30th: No School
Our first week might have been short, but it was still packed full of fun! We got a special blessing from Fr. Peter, extra time to play outside without our masks, and practiced working on our Morning Tubs!